How to avoid being eaten by a crocodile
11/07/2019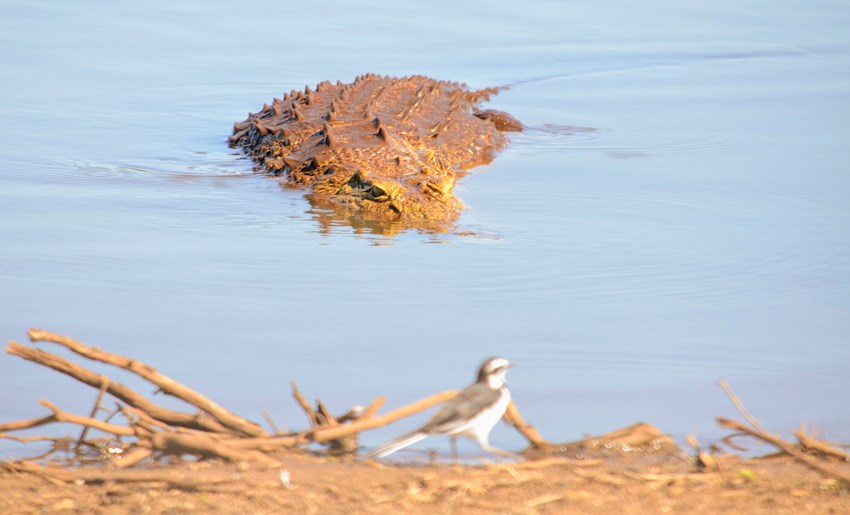 Armed with nothing more than paper' his mission is to reduce the number of crocodile attacks in South Africa and Swaziland by distributing the first of hundreds of posters headlined: "Don't get eaten by a croc!"
Every year' dozens of people across the continent are attacked or killed by these wily and sharp-toothed predators.
Not all attacks make headlines' especially in isolated areas of Africa.
An adult croc can also stay underwater for up to an hour' says Pooley. Just because they are not easily visible there is no guarantee that they haven't seen you' waiting to attack. They hide most of their body underwater' but can still smell' see and hear us.
The v-shaped mouth of a Nile crocodile contains up to 68 pointed teeth and the jaws have tremendous crushing power. Usain Bolt aside' they can outrun most people over short distances.
Pooley' the Lambert Lecturer in Environment (Applied Herpetology) at Birkbeck University of London' is a member of a croc specialist group of the International Union of Nature Conservation (IUCN).
His keen interest in crocs is not surprising' considering that his late father' Tony Pooley' was one of South Africa's best-known crocodile experts and founder of the croc centre at Lake St Lucia – a breeding stronghold of the Nile crocodile.
Simon grew up in the remote Ndumo Game Reserve on the border between Mozambique and South Africa. Later' still a youngster' he spent several years at Lake St Lucia before moving to Scottburgh' south of Durban' where Pooley Snr helped to set up the popular croc centre.
From: Timeslive.co.za
By: Tony Carnie
Last Posts