Exploring the best of the Panorama Route
29/09/2017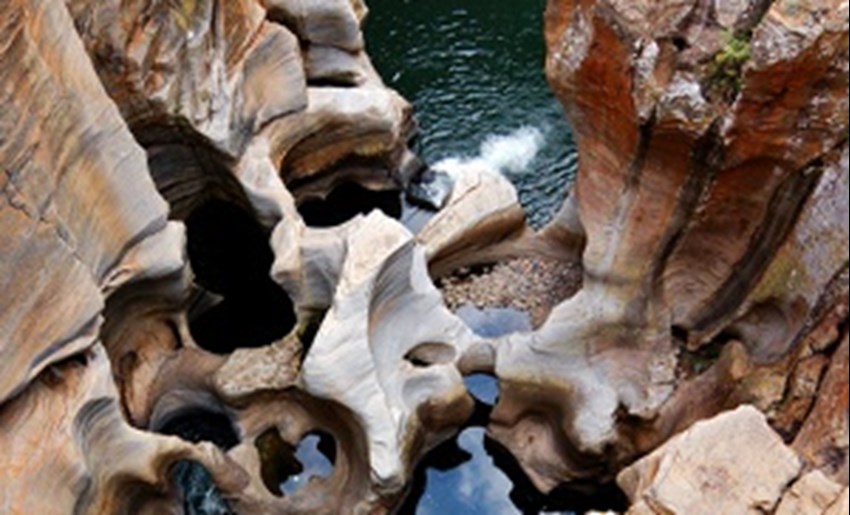 Spectacular waterfalls, vast mountains covered in lush greenery, world-famous canyons, mind-blowing rock formations that have been moulded by rivers and wind, the sights and sounds of wildlife, and a mix of cultures – all of this can be explored in Mpumalanga's Panorama Route.
Begin your journey from Nelspruit or White River, drive past Sabie to get onto the Route, and make sure you stop at these landmarks rich in fauna, flora and outstanding landscapes.
 1. Waterfalls: Lisbon Falls, Berlin Falls and Mac Mac Falls
Three iconic waterfalls along the Panorama Route are Lisbon Falls, Berlin Falls and Mac Mac Falls – each boasting a unique view and history – all in close proximity to each other. We suggest you stop at one of the three falls, if you're unable to make stops at each of them, to get a glimpse of the magnitude of diverse natural landscapes that the Route has to offer.
 2. Blyde River Canyon and Three Rondavels 
Drive along the R532 until you reach Blyde River Canyon Nature Reserve - 60km north of Graskop - to explore Blyde River Canyon, one of South Africa's most remarkable geological features.                   Blyde River Canyon is the third largest canyon in the world and the world's largest 'green' canyon. The views from the Escarpment are extraordinary, and something every South African should see.
3. Bourke's Luck Potholes
Your next stop along your journey of the Panaroma Route must be Bourke's Luck Potholes, a natural marvel in South Africa. These "giant potholes" are unusual geological formations that have been shaped due to water erosion, at the convergence of the Blyde and Treur Rivers, and mark the beginning of the Blyde River Canyon.
4. God's Window
On your journey back south, a compulsory stop must be made at God's Window – aptly named as it offers views of an expansive valley of greenery.                                                                                                       At God's Window, you can choose to do the Forest Walk and trek through a thick, indigenous mist forest that stands amongst the clouds about 800m above Blyde River Canyon. Views from up here are spectacular, and on a clear day you can even see parts of Kruger National Park extending into Mozambique.
On the Panorama Route, there are so many places to stop for a quick selfie against a breathtaking backdrop, and if you're not the selfie-loving traveller you're guaranteed to make many stops to simply 'take in' the unsurpassed natural beauty.
From : Traveller24
By: Kavitha Pillay
Last Posts