21/08/2018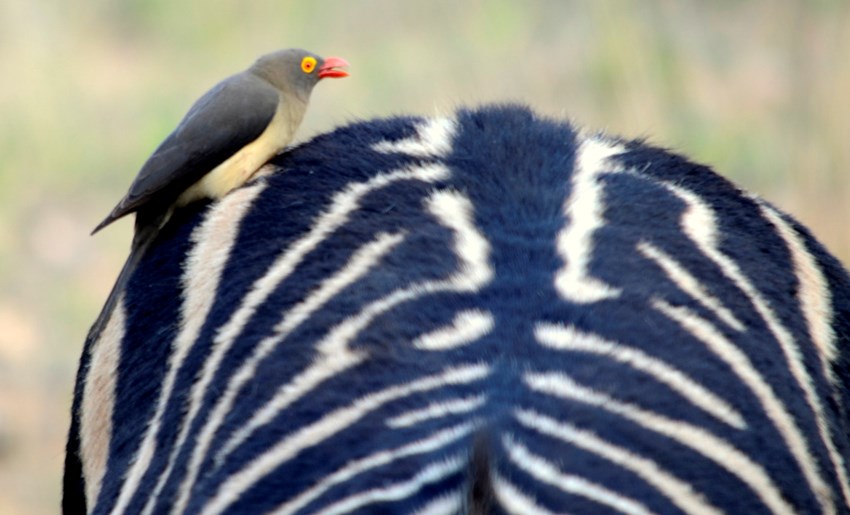 Eight years since the red-billed oxpecker was reintroduced to Mountain Zebra National Park on the Cradock side, all indications show that the species has successfully returned to the region.
24/07/2018
South Africa is one of the world's natural gems; a treasure nestled at the southern tip of the abundant African continent. Visitors from all around the world descend on the country to take advantage of the stunning climate, accommodation, game reserves, natural attractions, and, of course, the huge variety of wildlife.
06/02/2018
Amid the many heartbreaking incidents from across the continent of ruthless killings of rhino for their horns, the birth of a white rhino in the Western Cape adds a glimmer of hope for the endangered species.
Aquila Private Game Reserve announced the birth of another white rhino calf.
18/12/2017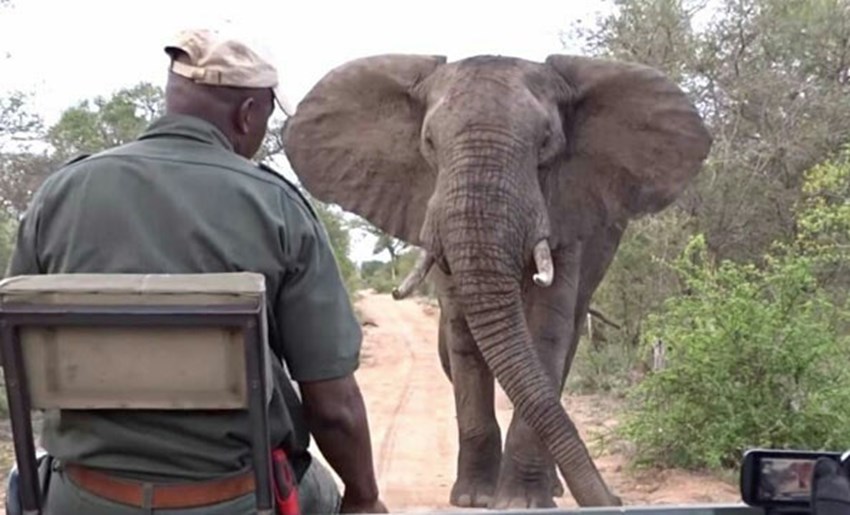 A group of tourists at the Kruger National Park in South Africa were in for a scary encounter when a huge elephant walked right up to their safari. A video uploaded by the national park on their YouTube channel shows a huge elephant, referred to in the video description as 'grumpy', deciding to take a closer look at the tourists and walking up dangerously close to them. 'That's enough big boy' a tourist can be heard mumbling nervously in the video as the tusker ambles right up to their vehicle.
05/11/2017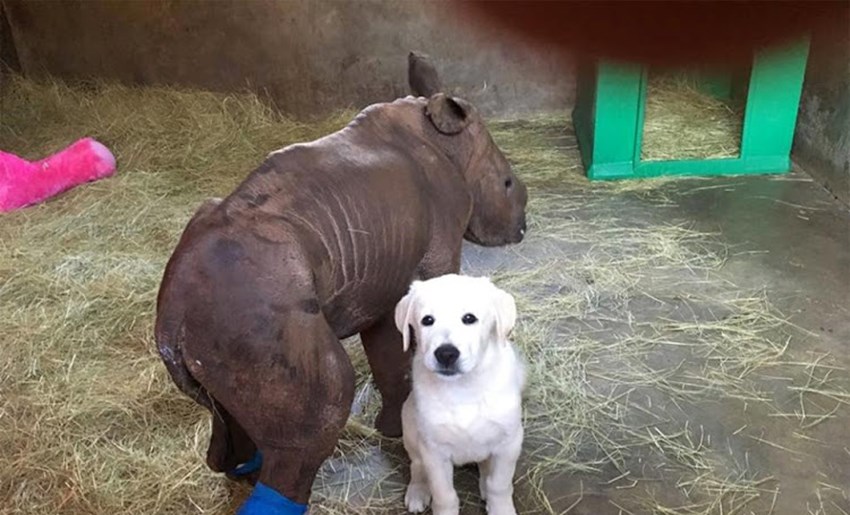 Baby rhino and shepherd dog an inseparable pair.