The Lodge
A lodge fully equipped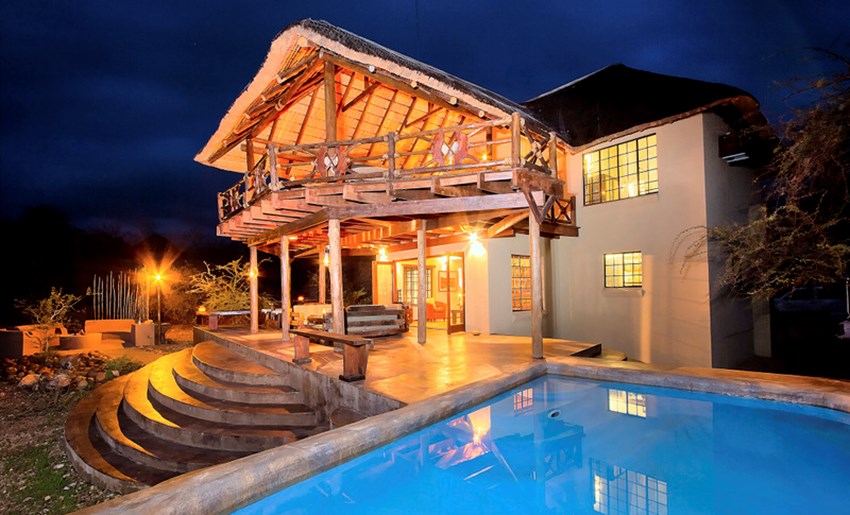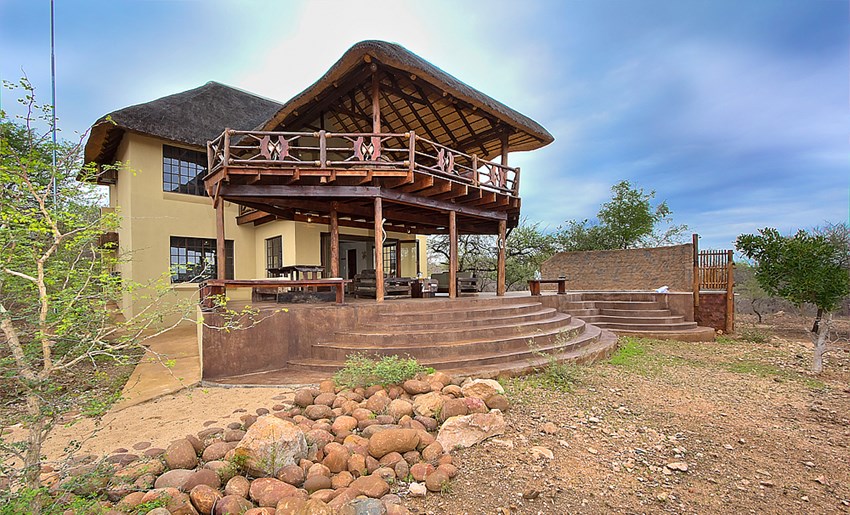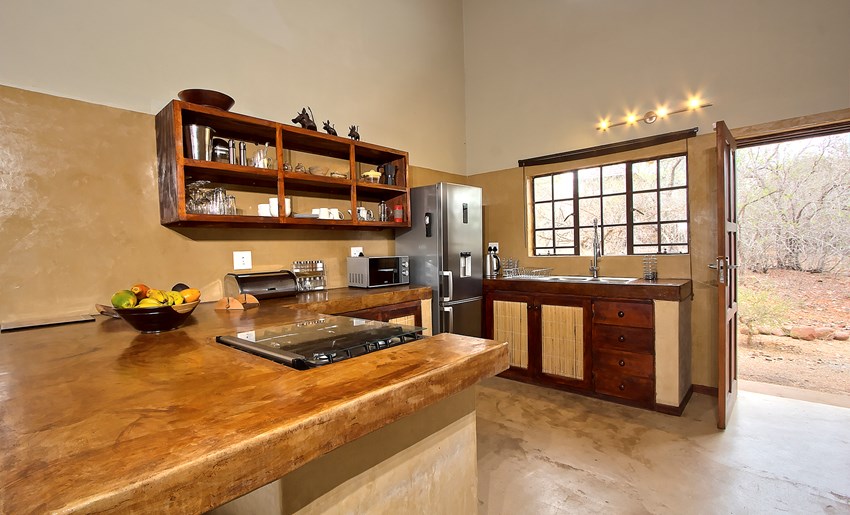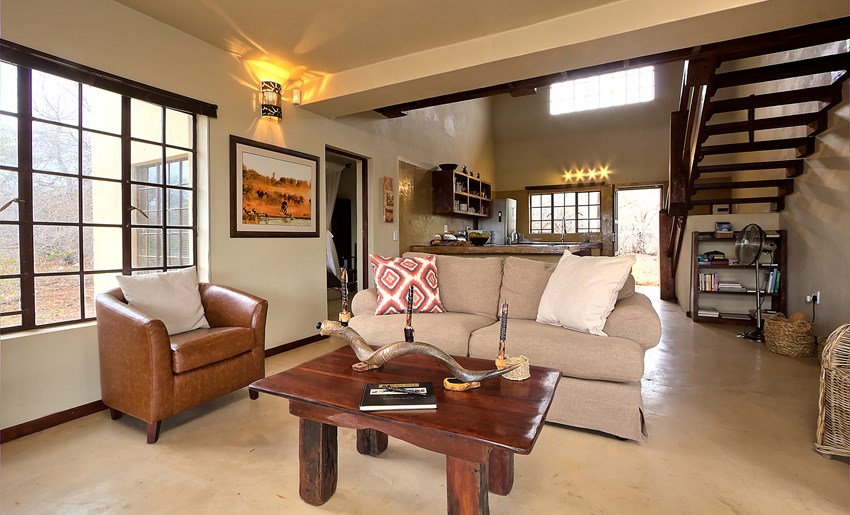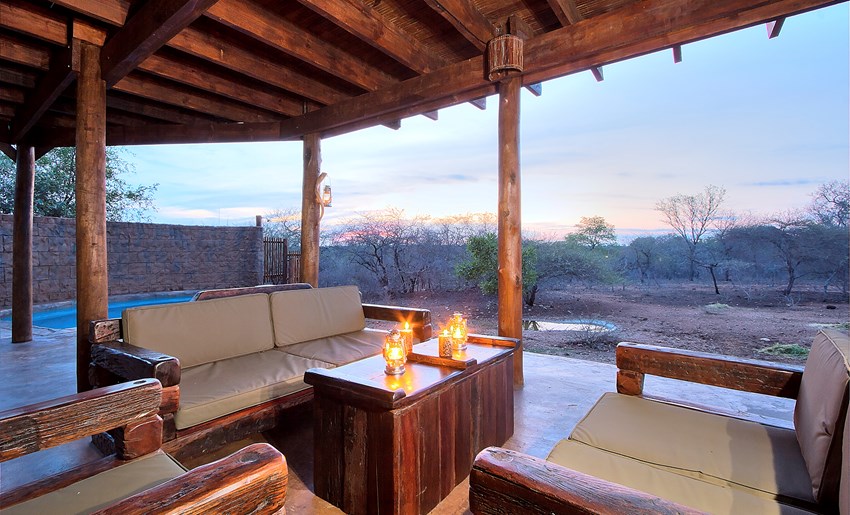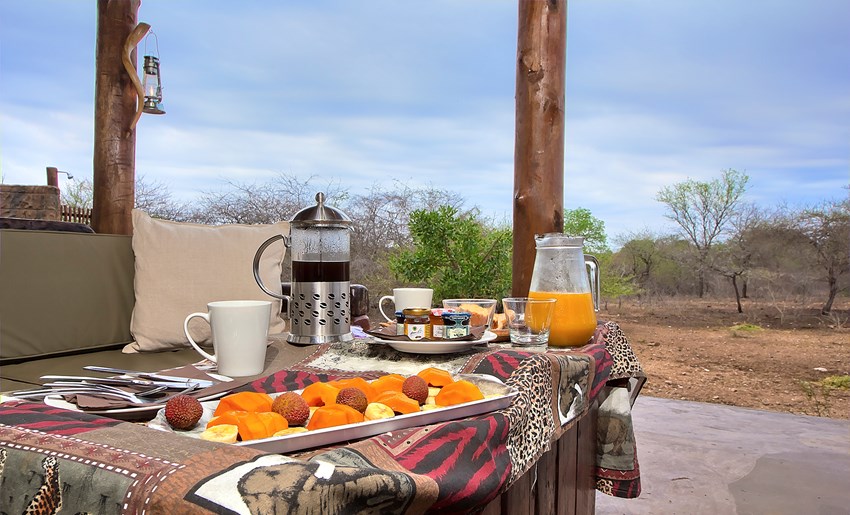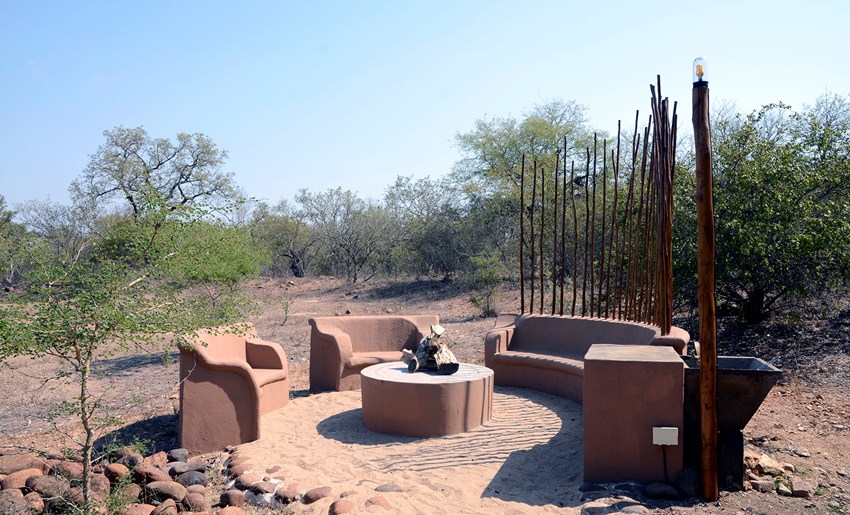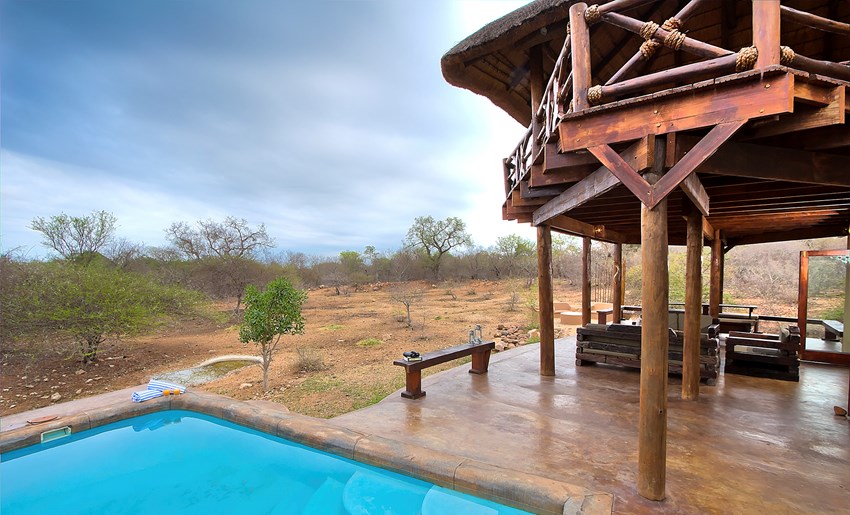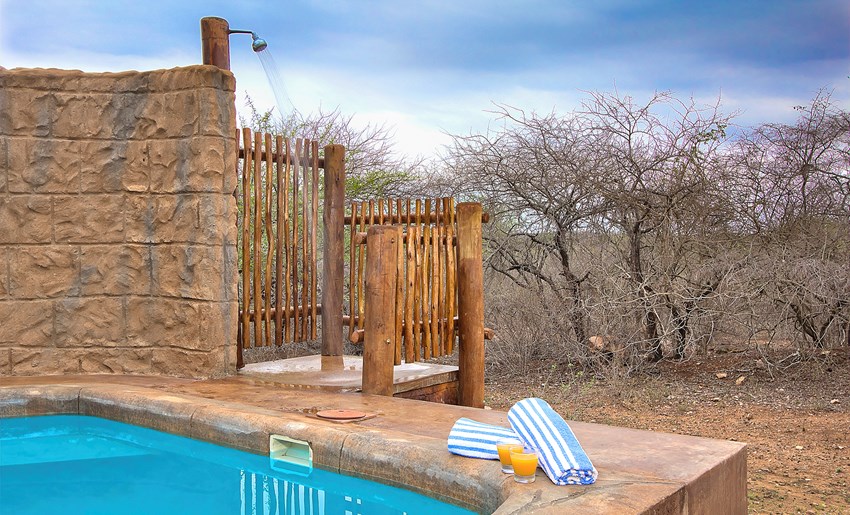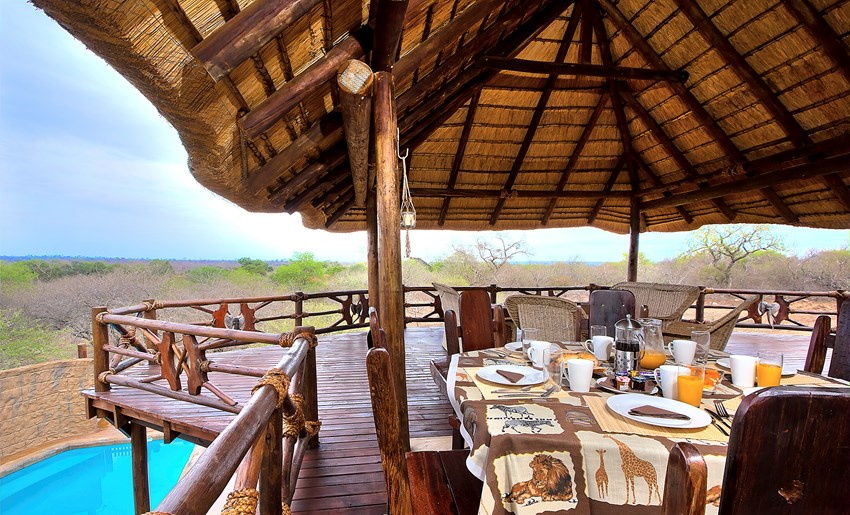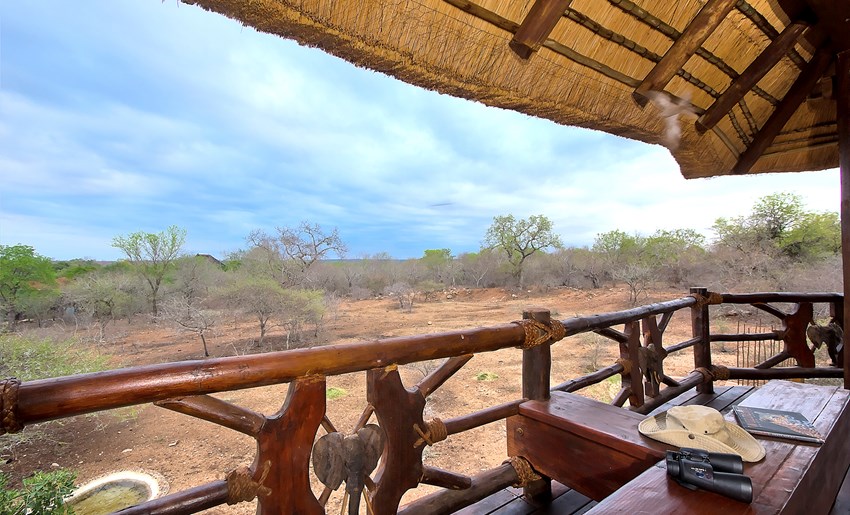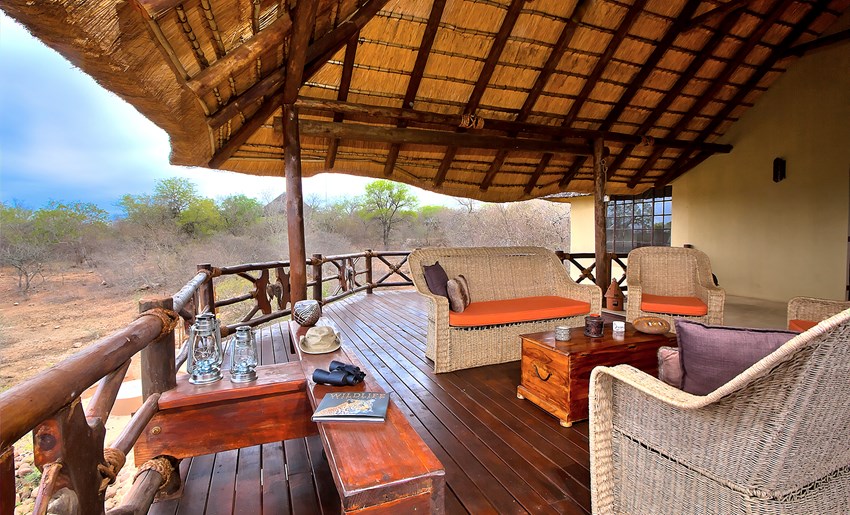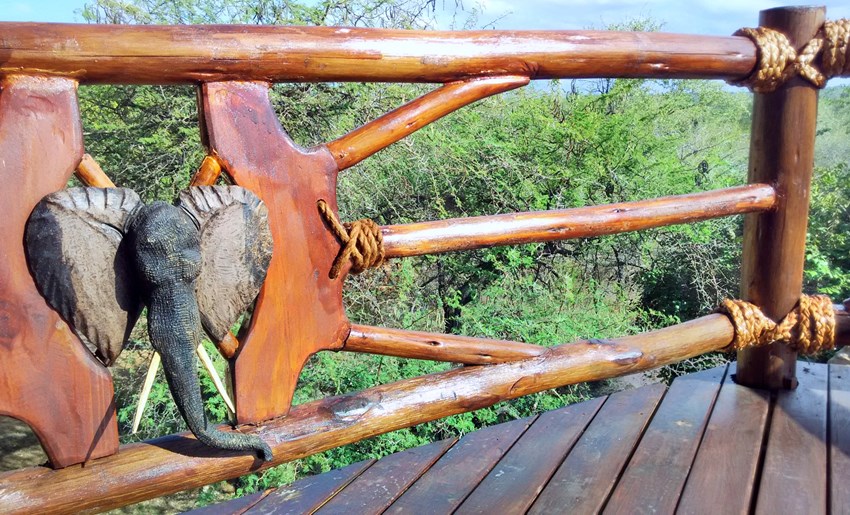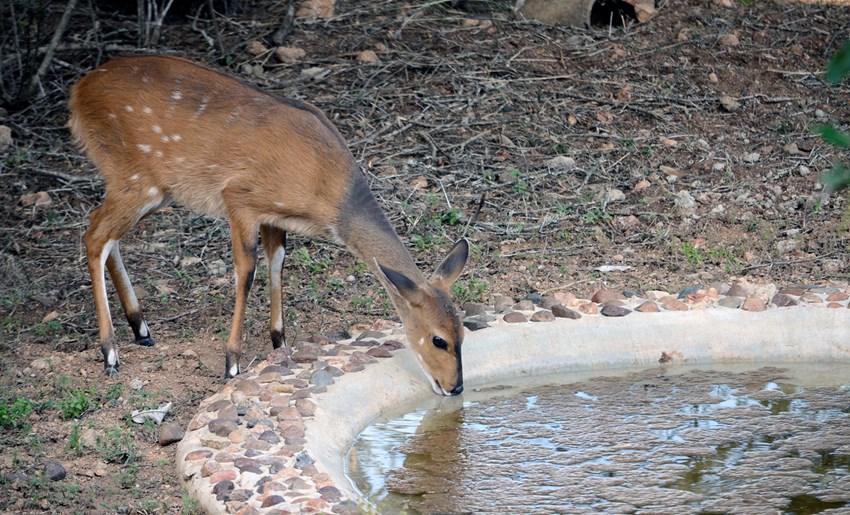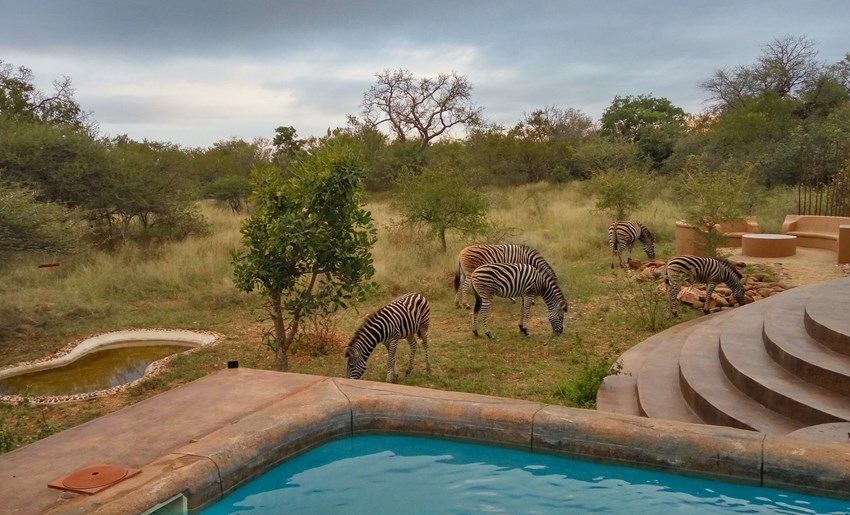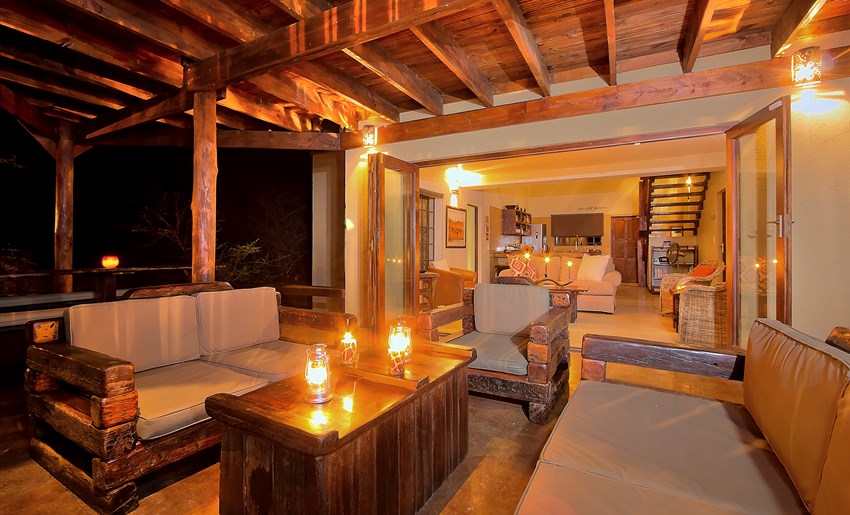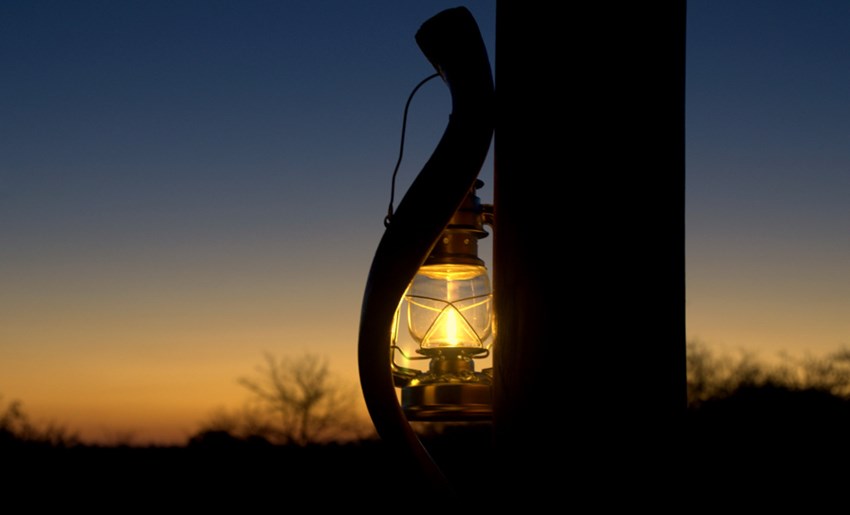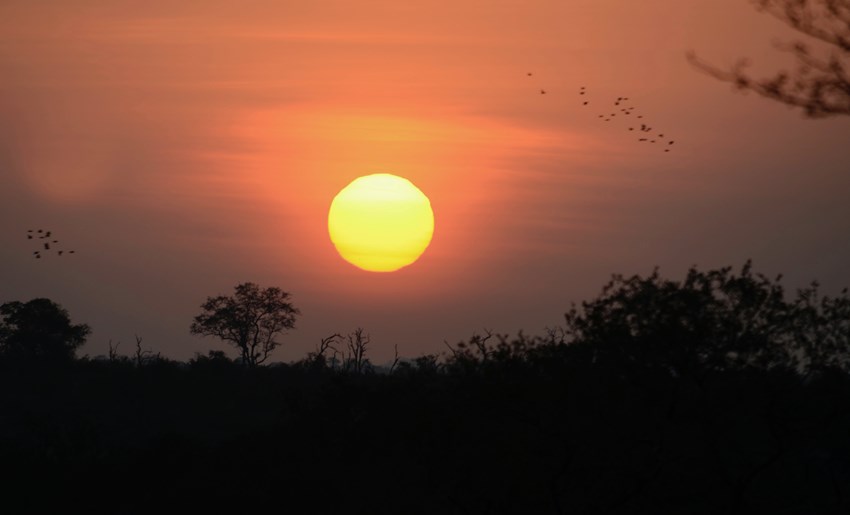 Entrance to the lodge is through the kitchen, which is fully equipped with a gas stove, electric oven,
fridge, freezer and other modern appliances.
There is a pantry for groceries and any other storage opposite the kitchen.
You will also find a reading corner, in which you will find a great selection of wildlife, birds and other
african related books.
From the kitchen you enter the living area, from where you have a fantastic view of the bush
through the large glass stack doors.
Open the stack doors and stepping outside you find yourself on the terrace, a great place to chill
out or enjoying a meal.
 It is much more fun sitting in the boma ( african braai/ barbecue area) whilst having a dining
experience around an open fire under a starlit sky!
A refreshing relief from the summer heat you will find in the beautiful swimming pool with his
outside shower.
The indigenous trees and flowers attract an abundance of bird species, while animals gathering at
the waterhole.
Our upstairs deck offers a fantastic view over the bush and into the Kruger National Park.
It is a wonderful place to enjoy a drink or even a meal at the table set.
Don't miss out on the sunsets from the deck, they are breathtaking!
You can often hear the lions roaring in the evening and at night.
It's just perfect!